Make your meetings and trainings in Torre d'Ara!
We have fully equipped spaces for your activities. So if you are looking for a space for your formations or meetings, in our building you will find what you are looking for!
Meeting room for 6 people
Meeting room for 12 people
Meeting room for 24 people
Meeting room for 70 people
EQUIPMENT
Our work rooms are perfectly equipped for all kinds of activities.
Make sure the space for activities is unbeatable. Make your meetings and trainings in Torre d'Ara!
Do you want more information about our meeting rooms?
Fill out the Contact Form and we will contact you.
Fields with * are required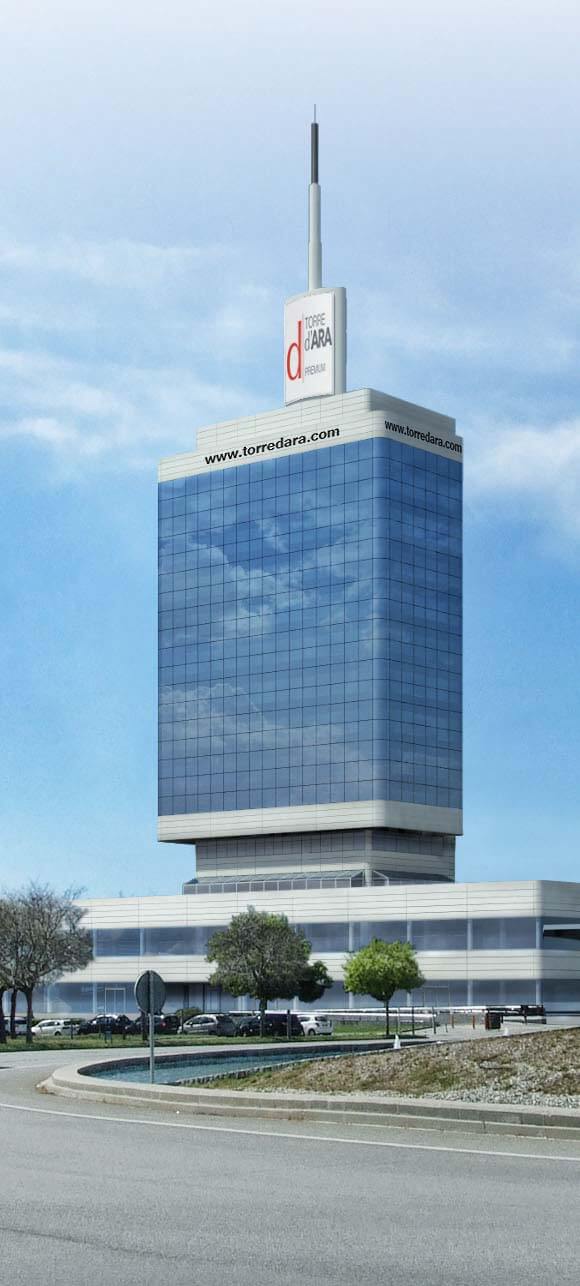 Work in the healthiest, most productive and sustainable coworking in Europe
In Torre d'Ara we have built processes based on the arguments of the Circular Economy, according to the Cradle to Cradle® principles
Thermal, light, acoustic and layout comfort are designed for the well-being of people
500 tons of sustainable raw material
Carbon footprint reduction
Ecotoxicity
Health
Traceability of the raw materials used
productivity
Cyclability: coworking raw materials may be decomposed and reused in the future
No products that cause cancer or other diseases
The opinion of people who are already sharing moments with us
SOLARPROFIT
We were looking for spacious and open-plan facilities, since we are a constantly growing team and we need to be able to easily adapt the space to keep up with the increase in staff.
The facilities are modern and the spaces are open, which facilitates communication and cooperation between team members. In addition, the views of the sea and the natural light that we have help us to work with the same good energy that our solar panels generate.
Ana Rodríguez – Head of Communication
EXUM
The fact of being able to work with separate spaces, but at the same time well connected, is essential so that the team can focus on their work and perform it optimally. Exum is a startup and our world changes quickly and without warning, having a flexible environment allows us to adapt perfectly to the growth needs that we are having is very important. In the same way, being able to work in such well-cared and modern facilities while being environmentally aware is something that we love and goes hand in hand with our objectives as a company.
Joan Sanmarti – CEO & Cofundador of Exum
DRONE&RAIL
From the first moment we met Torre DAra we thought it was the ideal location to start this adventure, a very suitable location for us since we are very close to the Tecnocampus, first class facilities and services at very reasonable prices. You have given us all kinds of facilities when moving to larger offices and this has meant that we have been able to focus on our activity from minute one without worrying about the logistics of the work center.
Juan Martín Martínez Medina, General Manager Drone & Rail Solutions
CPL AROMAS
To house our part of the commercial office Torre D'Ara provides us with a pleasant space close to our production center located in Vilassar de Dalt. It is a suitable environment to receive visits and to develop the group sessions of our teams. We connect with the sustainable vision of the facilities and enjoy its facilities.
Neus Lloveras, Branding Manager & Marketing
WE ARE TRAMA
We chose Torre d'Ara for its dimensions, space and light. Working in their facilities is very comfortable and pleasant. In 3 words, our experience at Torre d'Ara is satisfying, comfortable and accessible.
Marta Altozano, Design Department
CORKTEX
A very quiet environment ideal for working, large spaces with lots of natural light (office, living rooms, offices and corridors) with all the comforts. All possible services including parcel reception (very important to us), suitable smoking areas and soundproof rooms, meeting rooms prepared with the latest technology available 24 hours a day, very clean and in a magnificent environment.
CORKTEX GLOBAL
Sal.la
Just entering the coworking, the first time, the design, the materials and the light gave us a most pleasant feeling. We did not doubt for a moment that we wanted our office here. The staff are lovely and always ready to help you. We like to take care of ourselves, and to be able to have a changing room where you can change, go for a run to disconnect, shower and return to work, it is very much appreciated !!!
Meritxel Salvador
HONEXT
Having and adapting the office space and its cost according to the needs of each startup based on its state of development seems to us a great advantage. Take care of everything that is not your core business: internet access, reception, cleaning, security, etc. Of the spaces we would highlight: The modularity of offices and meeting rooms.
The aesthetics: comfortable and elegant
The service: reception, cleaning, printing, internet
The office: sea views and light !!!
Honext