Look for a sustainable workspace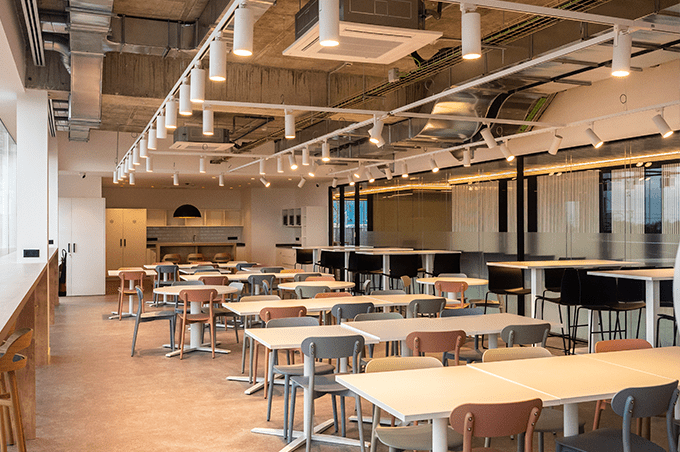 Taking advantage of the fact that it is World Earth Day on the Torre d'Ara blog, we want to talk about sustainability and the environment. For this reason, today we are talking about the circular economy and why you should look for a sustainable workspace.
The vision that it is necessary to review the environmental impact of our activities is increasingly widespread. And in this way, the concept of sustainability is gaining weight at all levels.
Faced with this need, there is an economic trend that advocates a circular system that allows reducing waste production thanks to the reuse of used materials, establishing a closed cycle of useful life. A principle that Torre d'Ara Coworking wanted to imbue from the beginning and under which it built its space, so that more than 70% of the material used in its preparation can be reused in the future.
What does the circular economy offer us?
As we already pointed out in the previous paragraph, the circular economy is a strategy that aims to reduce both the input of virgin materials and the production of waste. It is based on the preferential use at an industrial level of materials that may have a second life in the future.
The approaches to the circular economy are increasingly recognized and more and more spaces are built from its beginnings. Proof of this is the Amsterdam Circular 2020-2025 plan that the city council of the Dutch capital has recently announced to reduce the environmental impact of the city and its infrastructure through these proposals. And even the BBVA bank includes it in its plan against climate change Commitment 2025.
What does a sustainable workspace of this type provide?
Sustainability is one of the values ​​that is gaining more and more weight in our society. Both in our decisions and in our legislation. And that is because in the face of the environmental challenge that we have before us right now, opting for ecological alternatives is increasingly necessary.
In this way, the cyclable spaces conceived under the circular economy are positioned as the vanguard of sustainability in the industrial field. Therefore, a place with these characteristics not only meets the necessary requirements to be able to work, but also provides an intangible plus of great value. A value that is assimilated by the company that occupies this space and that thus embraces this principle in its own philosophy.
Why looking for a sustainable workspace in Mataró?
Enjoying a workspace conceived under the circular economy, as we have previously said, brings intangible value to any company. Because it implies a commitment to the environment and the future of the planet.
But if it is also a healthy space, such as Torre d'Ara Coworking, it has even more advantages. Because our coworking space in Mataró is built to promote the comfort and health of our coworkers, avoiding common construction materials that are harmful to health.
In this way we achieve a strong impact on the health of the worker that avoids contact with substances that can cause a multitude of diseases of all kinds of severity. Especially taking into account the amount of time a day that we spend in our jobs and therefore the contact with the surfaces and furniture that are part of it.
So betting on a healthy workspace you will improve your health and that of your employees. And that implies better productivity, both due to a lower probability of leaving work and a greater willingness to work. So you can increase your productivity up to 20% in our coworking in Mataró!
And if you want to know more, you have it easy. Call us and we will gladly answer all your questions.